This Florida-based billionaire attorney has one of the world's largest private jets. His stunning Boeing 767 VIP jet has an entertainment lounge with an 80-inch home cinema, two staterooms, a lavish master suite with a full shower, and a DJ station.
There's a good chance you might have never heard of Miami-based businessman John H. Ruiz. The 55-year-old attorney's name does not even feature on any billionaires' list but his personal fortune has seen a meteoric rise over the last few years, which is evident from his purchase of a new personal asset – a Boeing 767 VIP private jet. The 767 is absurdly large for a privately owned jet measuring 48.5 meters in length. In fact, it's the 5th biggest jet Boeing ever produced. Only a few people on this planet can boast of owning one of these gorgeous jets. Russian oligarch Roman Abramovich is one of them who used to own a Boeing 767, which he replaced with a 787 last year.


The jet that was purchased by Ruiz earlier this year is a used Boeing 767-200(ER), one of the 121 examples that were built by the American aircraft manufacturer. The 767-200(ER) entered service in 1984 as the first extended-range variant in the 767-family and was also the first 767 to complete a non-stop transatlantic journey. In its passenger jet form, the 200ER is capable of accommodating up to 216 passengers.
However, the billionaire commissioned Florida-based VIP Completions, providers of aircraft completions and refurbishment services, to completely overhaul the wide-body aircraft and turn it into a flying mansion. The 767 is the fourth project that VIP Completions has delivered to Ruiz. The company has previously refurbished a Gulfstream GIVSP, a Cessna Citation X, and a Gulfstream G550 for the billionaire and has now started work on a Sikorsky S-92A.
Before handing over the converted jet to Ruiz, the customization company invited real estate agent and vlogger Enes Yilmazer for a private tour of the stunning jet, thanks to which we got a chance to have a closer look at the private jet through his detailed YouTube video.
The video comprehensively covers all the special treatment received by the aircraft, including its special livery on the outside and all the luxe materials used inside the cabin. Thoroughly customized to feature two staterooms, two lounges, four bathrooms, a private cinema and DJ station, and a formal dining room, Ruiz's converted 767 is one of the coolest VIP private jets out there.
Yilmazer begins his video by talking about the exterior of the jet that is wrapped in a black and white color scheme which looks to be inspired by supercars, especially the pattern on the engine covers that emulates carbon fiber. Interestingly, the 767 is the biggest project the VIP Completions has taken on to date. According to Business Insider, the Florida-based company closely worked with Ruiz to create the uber-luxe interior of the jet. Featuring the same bold and modern color scheme of black, white, and different shades of gray, the suave interior was customized to suit his "character and passions."
The cabin has been segmented into six distinct living spaces, which include two staterooms. One of them is the master bedroom which has enough space to fit in a queen-size bed and still not feel cramped.
There's a massive TV on the wall facing the bed, while the en suite bathroom gets double vanity with marble countertops, a full-size shower with rain head, a makeup station, and a toilet hidden under the seating. The master bedroom is attached to the second stateroom that can easily be converted into a lounge area.
The centerpiece of the private jet is the main lounge that features an 80-inch home cinema, a DJ station with an audiophile-caliber sound system along with a full dining table that can seat up to 7 people. The aircraft has two galleys, a small one at the front and a full-size one at the back. The entire cabin is finished in some of the most exquisite materials, including airline-grade leather.
Things like high-speed internet, HD audio, and full-spectrum LED lighting can be controlled using a state-of-the-art custom cabin management system. The customized 767 "more closely resembles a luxury home than a business aircraft," according to VIP Completions president Ben Shirazi. Have a look at the video; Ruiz's private jet is simply jaw-dropping!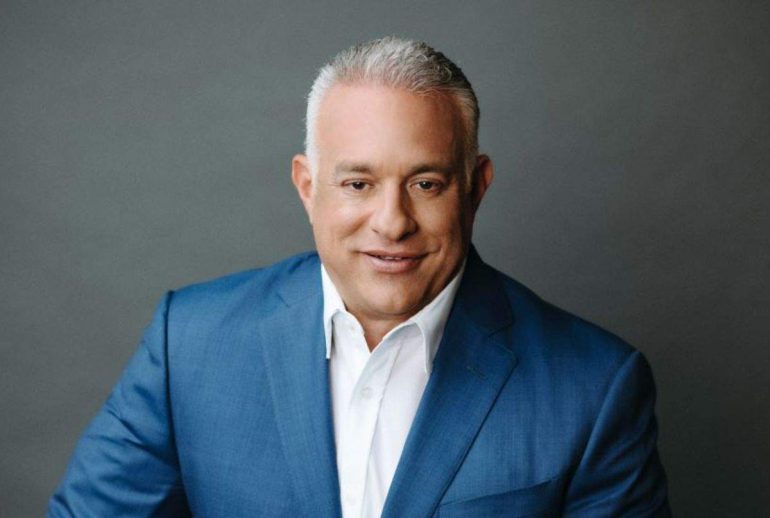 Who is John H. Ruiz?
Ruiz was born in Miami Beach in 1967 to Cuban immigrants who worked three jobs at a time to support the family. During his teenage years, he made money building light shows for events and working as a DJ. However, he always wanted to be an attorney and graduated from Nova Southeastern University Shepard Broad College of Law in 1991. In 1992, he started his own practice after borrowing $800 from his father and began his entrepreneurial journey. Five years later, Ruiz got his first major success when a lawsuit filed by him resulted in a $3.5 billion settlement, earning him more than $10 million in fees and credibility in the legal field.
Later, Ruiz became a TV personality with a Spanish-language show named La Ley con John H. Ruiz that ran from 2002 to 2016 and discussed things like foreclosure, bankruptcy, and other legal topics. In 2014, Ruiz founded MSP Recovery, which is described as USA's "fastest-growing data analytics company" on its official website. The company is currently trying to go public with a valuation of $33 billion. With a 70% stake in the company, Ruiz stands to make almost $23 billion if it goes through. Last year, Ruiz also purchased the legendary high-performance boat manufacturer Cigarette Racing and made his son the CEO of the company.
Billionaire Public Storage Heiress Asks $127.5 Million for Paradise Cove Estate
Plus Icon
Seller Tammy Hughes Gustavson
Plus Icon
Location Paradise Cove, Malibu, Calif.
Plus Icon
Price $127.5 million
View More
Plus Icon
Specs 10,698 square feet, 8 bedrooms, 12 bathrooms
Plus Icon
Lot Size 3.6 acres
A sprawling compound owned by Public Storage heiress Tammy Hughes Gustavson has hit the market in Malibu. Nestled on a picturesque 3.6-acre blufftop parcel directly overlooking the Paradise Cove beach, and offering more than 200 feet of ocean frontage, the place is asking a substantial $127.5 million, as was first reported by The Wall Street Journal.
Records show the estate was previously owned by Gustavson's late father B. Wayne Hughes, a lifetime trustee of USC who co-founded Public Storage in 1972 and died in August 2021 at age 87. Hughes paid just over $20 million back in 2003 for property, which is showcased by a nearly 11,000-square-foot main house boasting eight bedrooms and 12 baths, plus two guesthouses — all offering sweeping coastline and ocean views via walls of glass and expansive terraces.
The spread rests directly south of two neighboring parcels owned by tech billionaire Jan Koum. The WhatsApp co-founder paid $100 million for NBCUniversal vice chairman Ron Meyer in 2019, and subsequently doled out $87 million to acquire "Real Housewives of Beverly Hills" star Diana Jenkins' funicular-equipped compound right next door.
Gustavson's primary residence remains in Lexington, Kentucky, where she owns Spendthrift Farm, the racehorse-breeding ranch that produced 2017 Preakness Stakes winner Cloud Computing. She currently serves on the self-storage company's board and is a major shareholder; per the Bloomberg Billionaires Index, her net worth is estimated at around $8 billion.
As for her Malibu residence, the Mediterranean-style stucco and terracotta-roof structure is hidden away behind a lengthy gated driveway and was built in 2001. A formal foyer flows into the two-story main house, which is highlighted by a formal living room sporting a floor-to-ceiling fireplace, built-in bookshelves and two sets of French doors opening to the outdoors, along with a dining room and movie theater.
A gourmet kitchen equipped with a wraparound island and high-end stainless appliances connects to a breakfast nook that spills out to a covered al fresco dining area. Upstairs, four ensuite bedrooms include a sumptuous master retreat sporting a fireplace, custom walk-in closets and a private terrace, as well as a luxe bath.
In addition to the main home, there's also the aforementioned pair of guesthouses — one of which rests atop a three-car garage, and comes with two ensuite bedrooms and a kitchenette, and another that's being used as a gym/yoga studio. Separate staff quarters with a kitchen can be found just off the garage, with the grounds also hosting a tennis court and winding pathway leading down to the beach.
The listing is held by Jade Mills of Coldwell Banker Realty.
Looking for some Dirt?
Get the latest scoop directly in your inbox.
After Buying in Texas, Emma Stone Lists Clifftop Malibu Home
Plus Icon
Seller Emma Stone
Plus Icon
Location Malibu, Calif.
Plus Icon
Price $4.295 million
View More
Plus Icon
Specs 1,764 square feet, 3 bedrooms, 2 bathrooms
Plus Icon
Lot Size 3.15 acres
Now that she's presumably moved into her elegant new Austin home, Emma Stone no longer needs her previous main residence. Newly available for sale and asking just under $4.3 million, that midcentury ranch-style house sits atop a bluff in the Malibu hills, where it's blessed with spectacular ocean views from a birds-eye perch directly above Las Tunas Beach.
Stone picked the Malibu property up in 2018, paying about $3.3 million. Originally built in 1958, the home had been renovated just prior to the "Cruella" and "La La Land" star's purchase by its former owners, who had the picturesque property featured in the Cottages & Gardens magazines.
Those former owners also remodeled the kitchen, adding high-end stainless appliances and stone countertops, and gave the entire house a thorough whitewashing, with creamy white walls and ceilings throughout.
Today, the property looks much the same as it did when Stone bought the place, save for some minor decor changes. The most dramatic alteration Stone made appears to be the front door, which has been painted a deeper shade of blue. There's still a large brick terrace that overlooks the ocean, and the property is surrounded by native eucalyptus and yucca trees, plus colorful patches of blue agave and jade.
The house is on the small side, particularly as A-list celebrity residences go, with three bedrooms and two baths in just under 1,800 square feet. Still, the mostly open floorplan is airy and spacious. It's also flooded with natural light, thanks to floor-to-ceiling windows and multiple skylights throughout. The two guest bedrooms share a single full bathroom, while the ocean-view primary bedroom has a smaller bathroom all to itself. Eric Lavey of Sotheby's International Realty holds the listing.
In addition to her new Texas mansion and the for-sale Malibu house, Stone also maintains a posh New York City apartment and a relatively humble bungalow in L.A.'s Westwood neighborhood, the latter of which has long been occupied by her mother.
Note: while tax records and the MLS show the house measures in at under 1,800 square feet, the floorplans reflect slightly over 2,000 square feet of living space. We're guessing that discrepancy might be due to the two-car attached garage, which has been quasi-converted into a game room/office area/recreation space.
Looking for some Dirt?
Get the latest scoop directly in your inbox.
The 'Midnight Navy' Air Jordan 4 Debuts This Fall
Continuing to look ahead to Jordan Brand's Fall/Winter plans, zSneakerheadz reports that a new colorway of the Air Jordan 4 will hit retail later this year.
Being delivered is a "Midnight Navy" colorway of the Jordan 4, which will take on OG "Fire Red" blocking, but with navy hits in place of red. While images of the shoe have not yet surfaced, the provided mock-up is said to be close to what's expected to launch.
Release dates are generally fluid these days, but pencil these in for an Oct. 1 drop at $210. Keep an eye out for images and new information here in the months ahead.
Air Jordan 4 Retro "Midnight Navy"
Release Date: 10/01/22
Color: White/Midnight Navy-Light Smoke Grey-Fire Red
Style #: DH6927-140
Price: $210