Rolls Royce will unveil the second ultra-exclusive Boat Tail in May. The first was allegedly commissioned by Jay-Z and Beyoncé for $28 million.

With a price tag of around $28 million, the Rolls-Royce Boat Tail was revealed last year as the most expensive production car in the world. Created by the luxury automaker's bespoke division, Rolls-Royce Coachbuild, the ultra-exclusive convertible was reportedly commissioned by none other than Beyoncé and Jay-Z, which was never acknowledged by the couple or Rolls-Royce. However, the British manufacturer had revealed that the Boat Tail is a part of a series of three highly exclusive, coachbuilt cars. Half a year after the Boat Tail debuted, Rolls-Royce has announced that the second model in the series is nearing completion and will be revealed in May 2022, at the famous Concorso d'Eleganza Villa d'Este. As per Autocar, the third example will never be revealed to the general public because "the owner wishes it to be kept a secret."




As of yet, Rolls-Royce has not revealed any other information on the second Boat Tail example except for claiming that it will be unique despite sharing the basic structure with the first Boat Tail. Much like the first model, the second Boat Tail's creation involved inputs from its customer at every step. With a design inspired by a J-Class yacht, it gets its name from a series of coachbuilt pre-war Rolls-Royce models. The Boat Tail is underpinned by the same aluminum Architecture of Luxury found in all-new Rolls-Royce models, while it shares its 6.75-liter twin-turbo V12 with the Phantom that can produce 563hp. While the second model will also feature the naval theme, we'll have to wait for a few more months to see how the new radical Boat Tail turns out to be.
A rare 555-carat black diamond that was formed around 2.6 billion years ago when an asteroid hit the earth could sell for $5 million.

Some diamonds can best be described as 'out of the world' and quite literally so! We're talking about and exquisite gem that owes its formation to an asteroid that hit the earth approximately 2.6 billion years ago. Yes, you read that right!




Christened 'Enigma,' the 555.55-carat black diamond is also ranked among the largest and toughest diamonds in the world. Describing it, Sotheby's jewelry specialist Sophie Stevens said, 'It is very different.


"The shape of the diamond is based on the Middle Eastern palm symbol of the Khamsa, which stands for strength and … protection," she further added while noting that Khamsa means five in Arabic, and hence there's a nice theme of the number five running throughout the diamond.


Commenting similarly, Nikita Binani, jewelry specialist and head of sale at Sotheby's London, noted, " 'The Enigma' is a marvel of rarity and size, and its brilliance and high polish are a testament to the delicate and highly skilled undertaking of diamond cutting,"
She further said, "Its sale represents a once-in-a-lifetime opportunity to acquire one of the rarest, billion-year-old cosmic wonders known to humankind." While it has never been in the public eye before, the Enigma was recently displayed at the Sotheby's Dubai gallery in Dubai for the first time.
The gem has been named the largest cut diamond in the world by the Guinness Book of World Records in 2006, which further solicits its worth. It will be auctioned in February at an estimated price ranging between $4.1 million and $6.8 million, with Sotheby's also accepting cryptocurrency for it.
Fancy buying this wonder jewel?
[Via: METRO]
Golden days in the White House! Tiffany Trump celebrates her one-year engagement anniversary by sharing never-before-seen photos of billionaire fiancé Michael Boulos proposing to her at the Rose Garden.

Trump-related news is not always serious business or its downfall; sometimes, Trump-related news can be romantic. Thanks to Donald Trump's youngest offspring Tiffany Trump who has been all about love, romance, engagement, and more, we get to see a more pleasing angle involving the Trump name. The stunning 28-year-old law graduate recently gave fans a dose of love amid depressing omicron surge news with a never-before-seen photo with her billionaire fiancé Michael Boulos. Michael Boulos, 23, heir to a billion-dollar fortune proposed to Tiffany with a gorgeous $1.2 million engagement ring in the White House Rose Garden last year. Tiffany shared this photo to mark their proposal anniversary.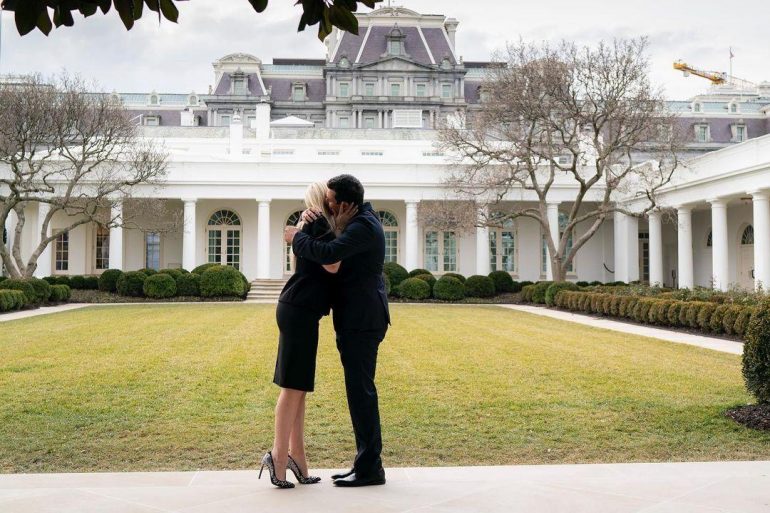 What better way to celebrate the one-year anniversary of the moment Michael popped the question than by posting a pair of snaps of the couple? In the two love-filled images shared, the first shows Michael getting down on one knee to pop the question to his long-time girlfriend, and the second marks their happy moment that seals the deal with a kiss of love. Tiffany Trump's post on Instagram has got close to 90,000 likes in a day (at the time of writing) and she sweetly captioned the images,' One year down forever to go.' Michael Boulos also showed some love on his social media by posting the same photo, writing, 'Happy anniversary to the love of my life!' The couple made their romance Instagram official when Tiffany posted a picture of the couple posing in front of a Christmas tree inside the White House's Red Room.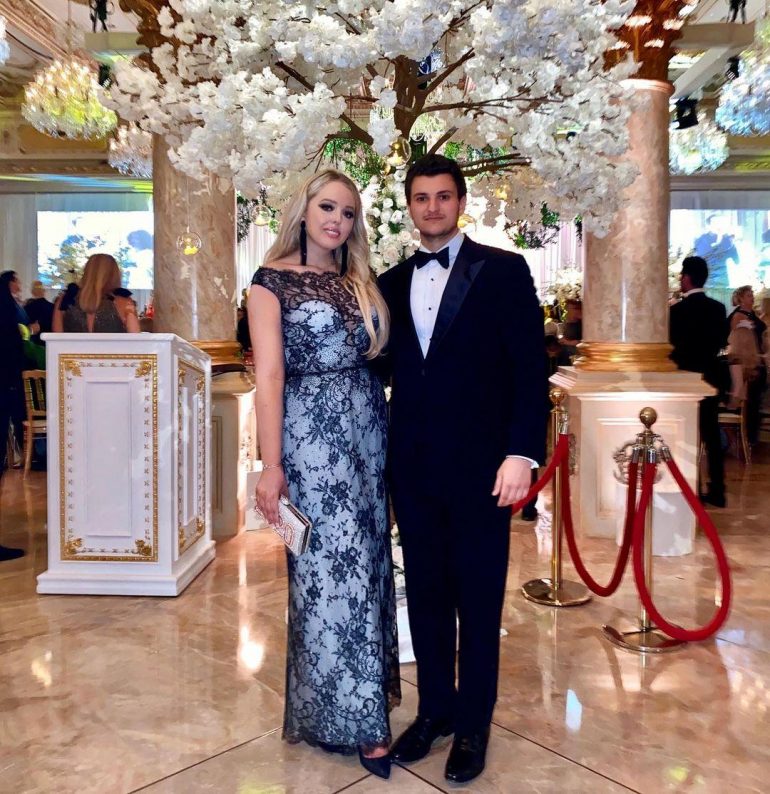 Tiffany's mother, Donald Trump's second wife, Marla Maples, also commented on her future son-in-law's post. She commented, 'You are so loved.' A year has passed since the engagement, and it is only a matter of time a glitzy Trump-Boulos wedding starts taking shape. The upcoming nuptials are expected to be no expense spared affair suggesting the youngest Trump kid and Boulos will have two big deal weddings. They both want to marry in a big ceremony, which will have all elements of your primary international spectacle. Many speculate the wedding will be held at Mar-a-Lago, owned by former President Trump, and would make for a lavish summertime wedding.
Nike SB Dunk High Pineapple Coming Soon
wwwkicksonfirecom-m24jxqnd.stackpathdns.com is using a security service for protection against online attacks. An action has triggered the service and blocked your request.
Please try again in a few minutes. If the issue persist, please contact the site owner for further assistance.
| Reference ID | IP Address | Date and Time |
| --- | --- | --- |
| 42e7ae6878cb5aa71f60191b47a58711 | 103.115.9.79 | 01/18/2022 10:39 AM UTC |