'Rose Whisper' Nike Dunk Lows Expected to Arrive Soon
Available in women's sizing.
The Nike Dunk's surge continues into the new year, with the usual gamut of releases expected throughout the months ahead. On the schedule for women is the "Rose Whisper" make-up officially pictured here.
There's not much to break down in terms of the shoe's look; white and the soft pink hue share leather panels on the upper, with the same combo handling the tongue, laces, inner lining, midsole, and outsole. It's the tried and true formula that has made the Dunk a staple for the past 37 years.
Nike nor SNKRS has announced the "Rose Whisper" Dunk release date at the moment, but we'll follow-up with specifics as soon as they're available.
Nike Women's Dunk High "Rose Whisper"
Release Date: Spring 2022
Color: White/Rose Whisper
Style #: DD1503-118
Price: $100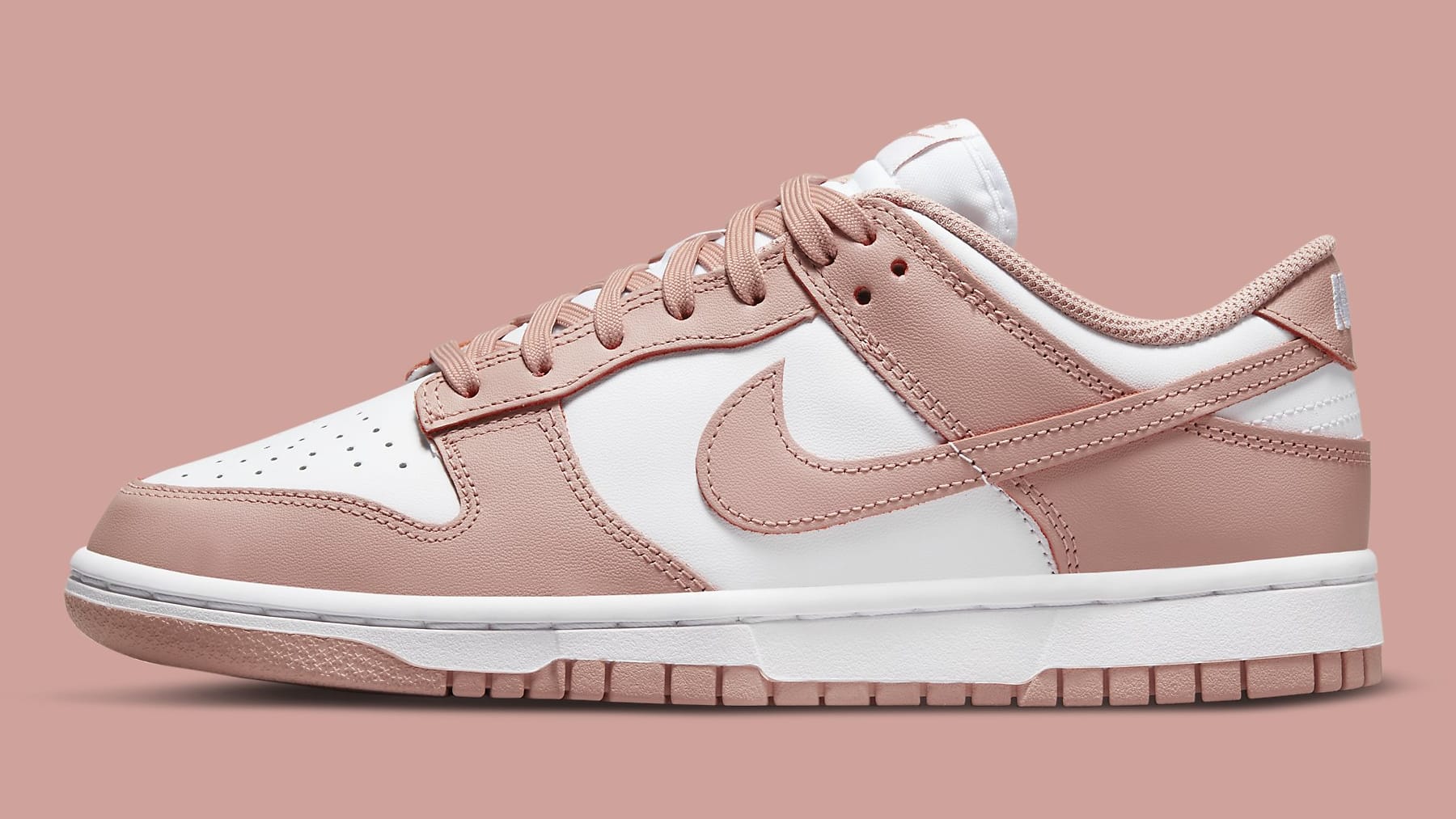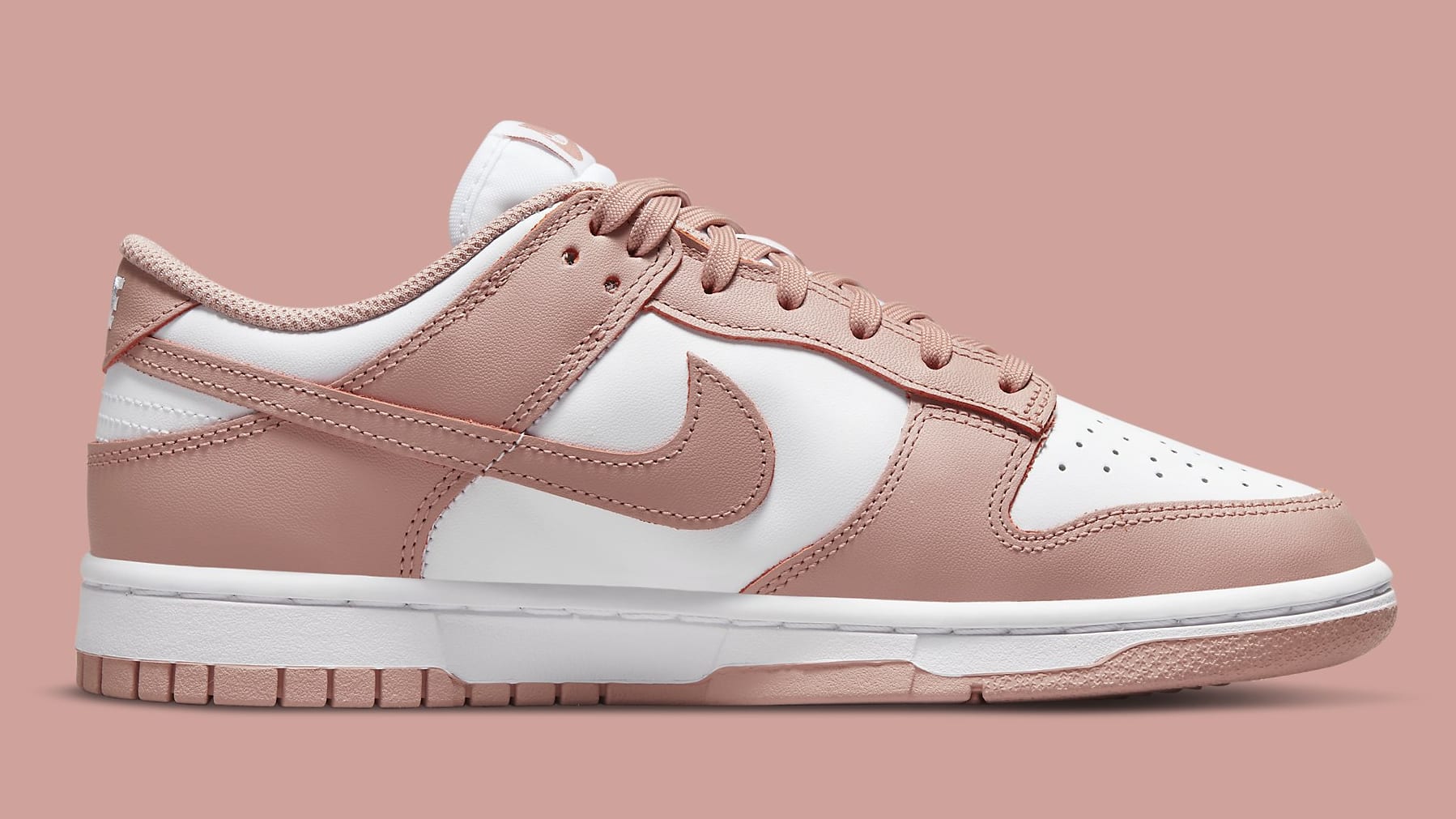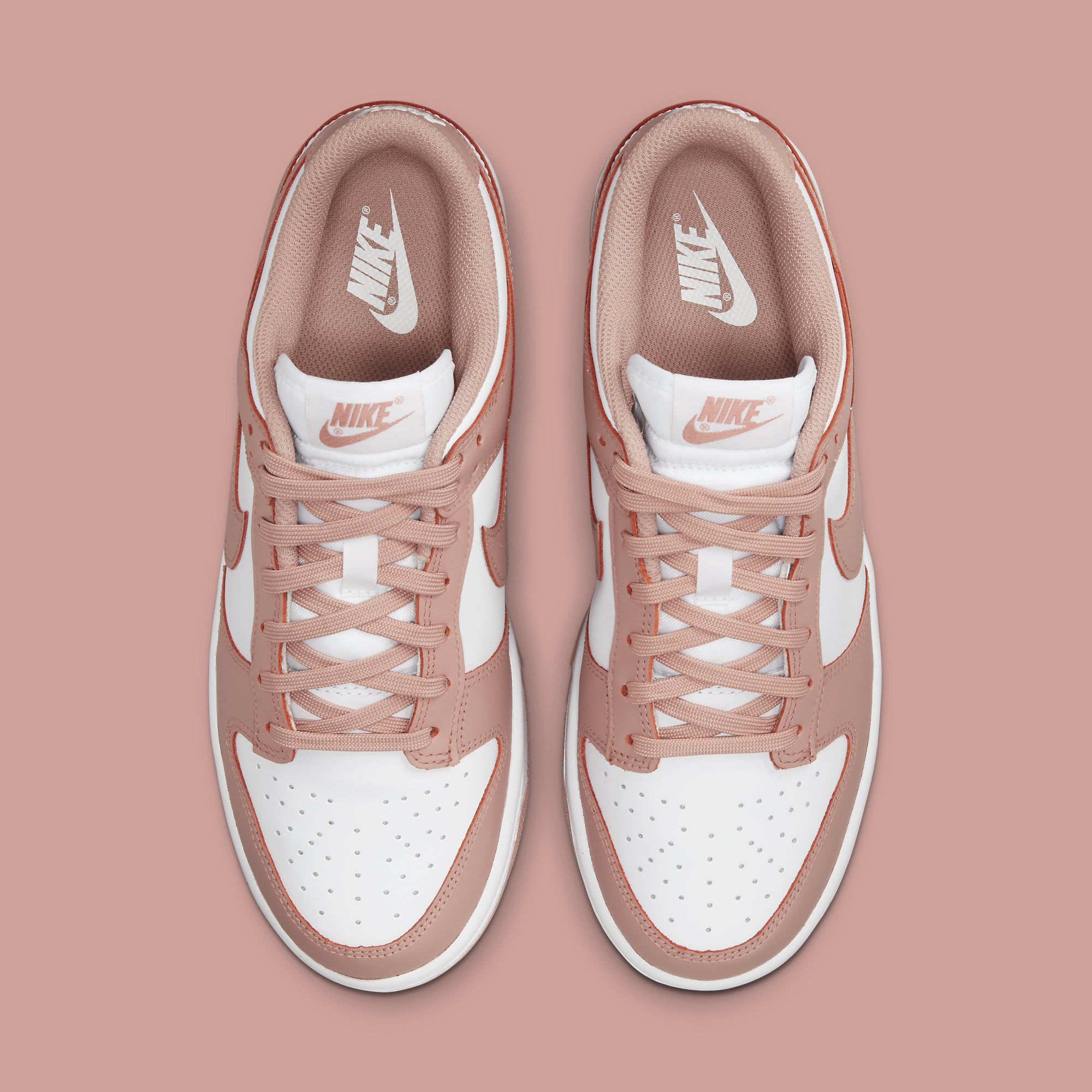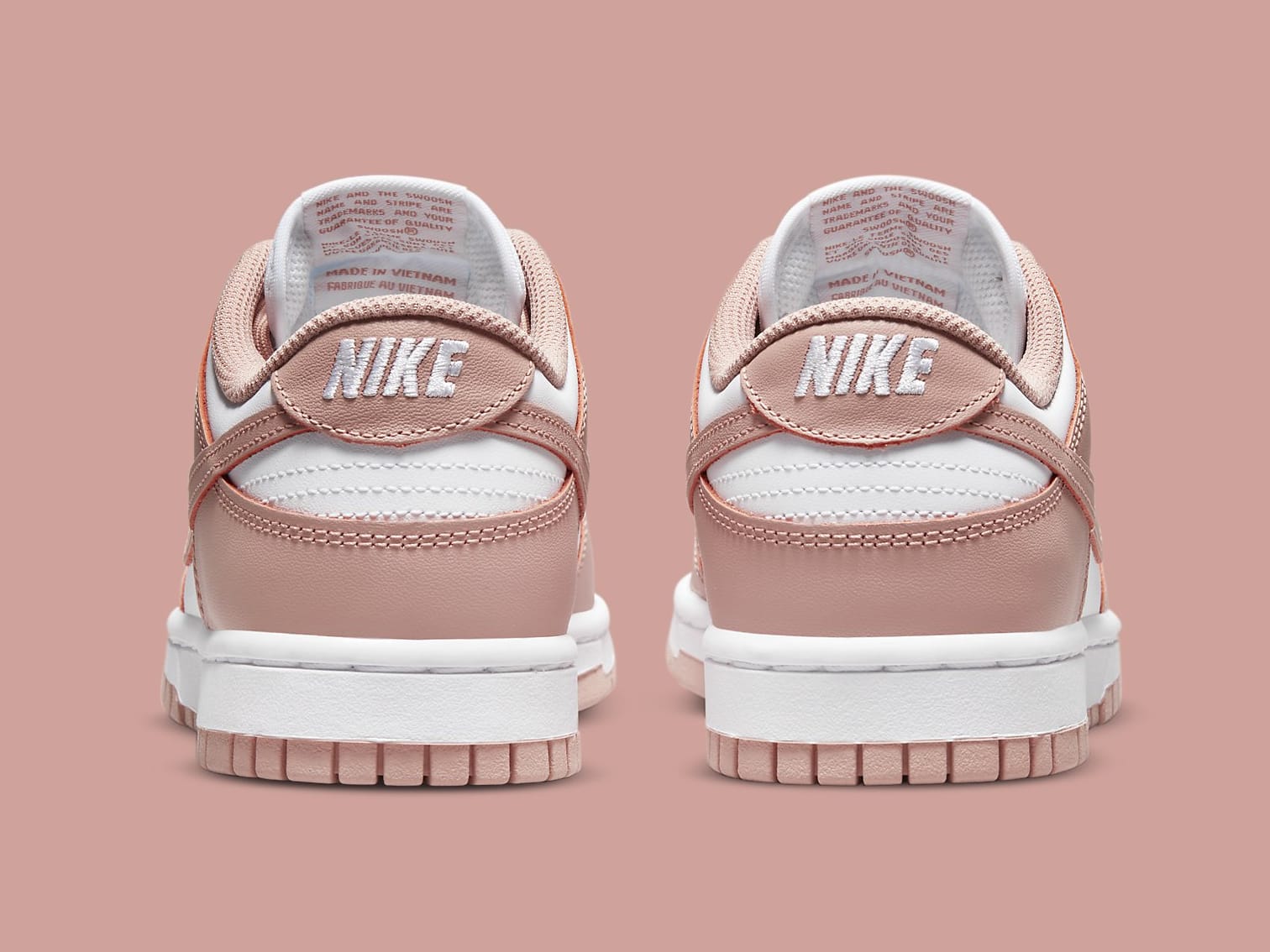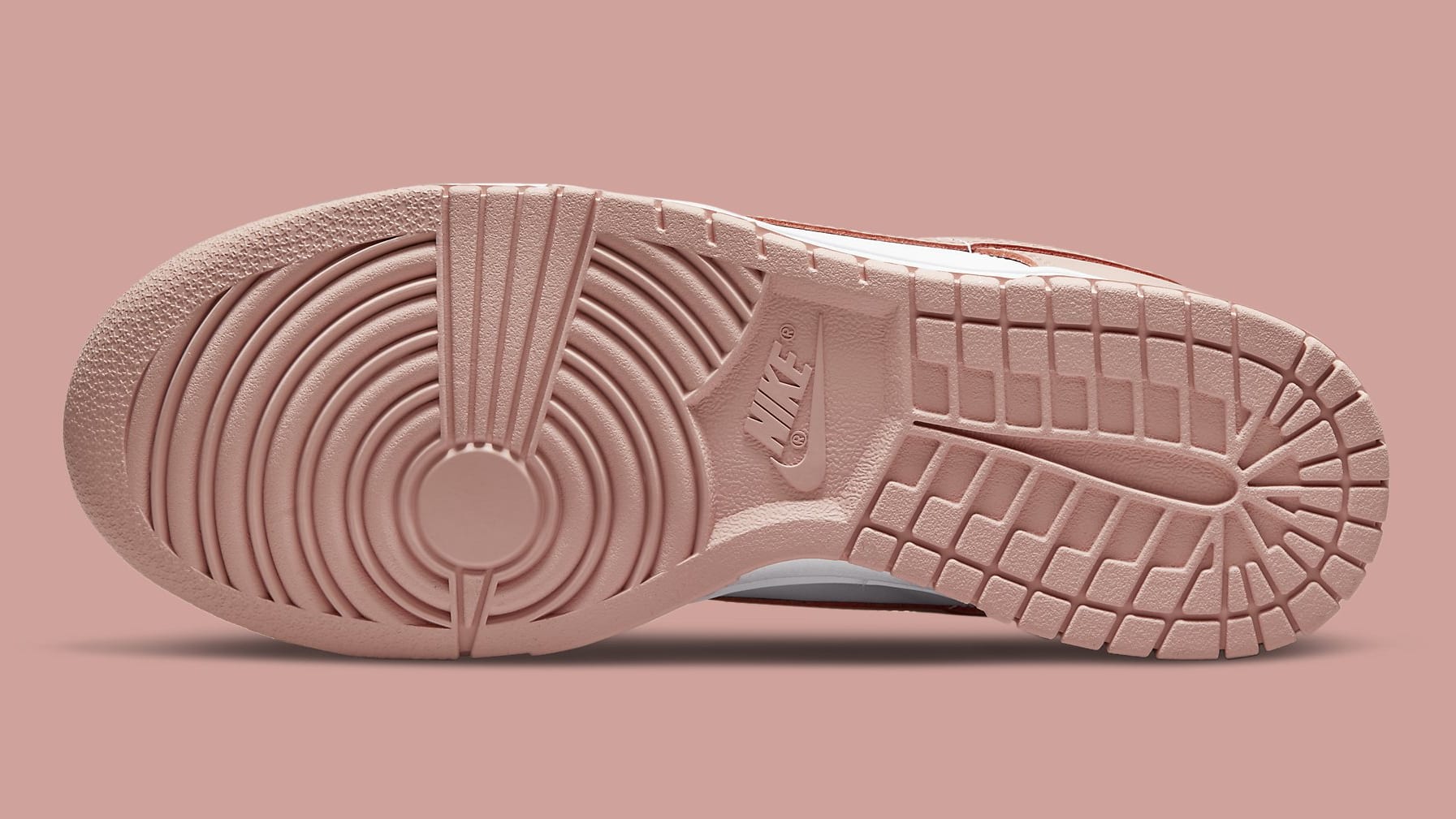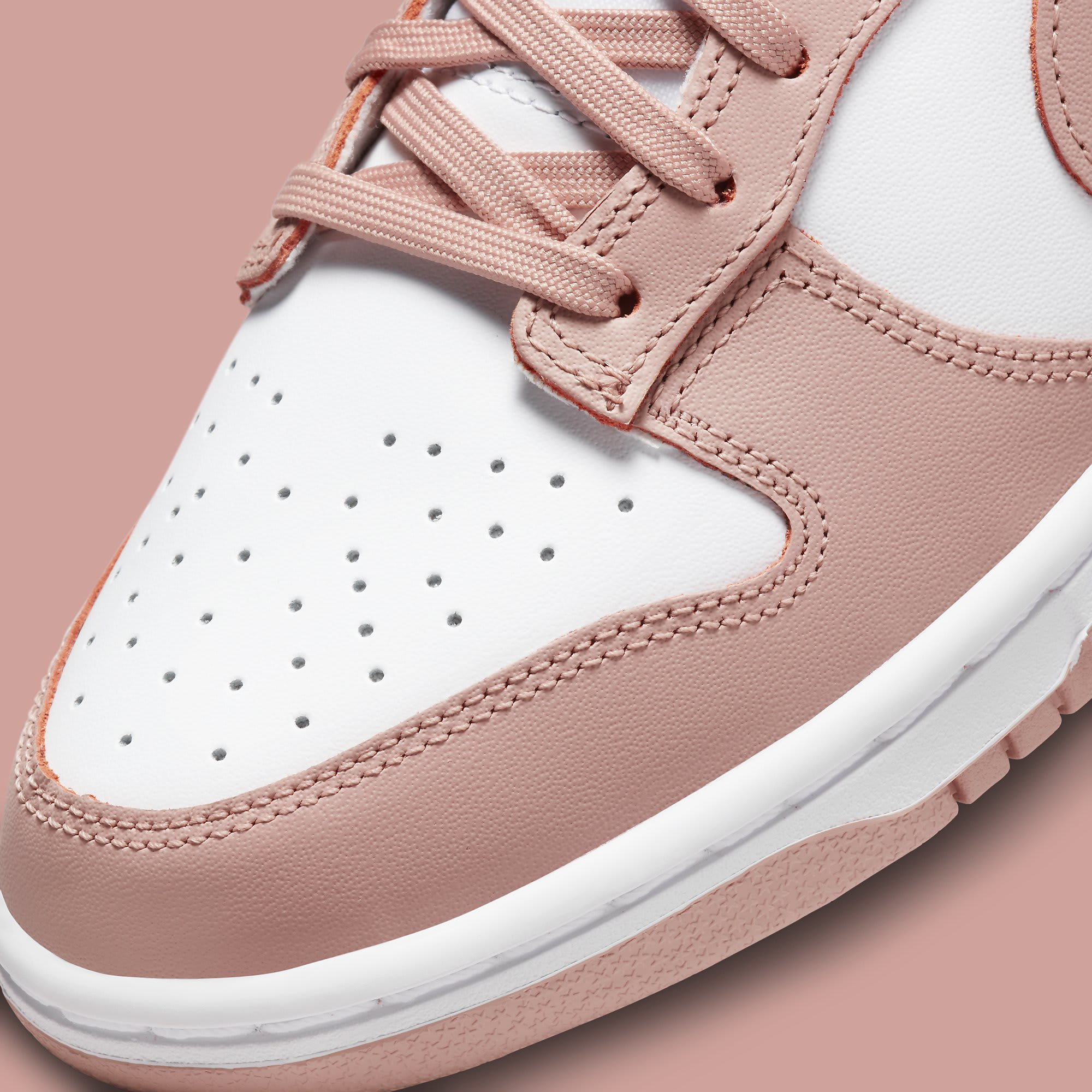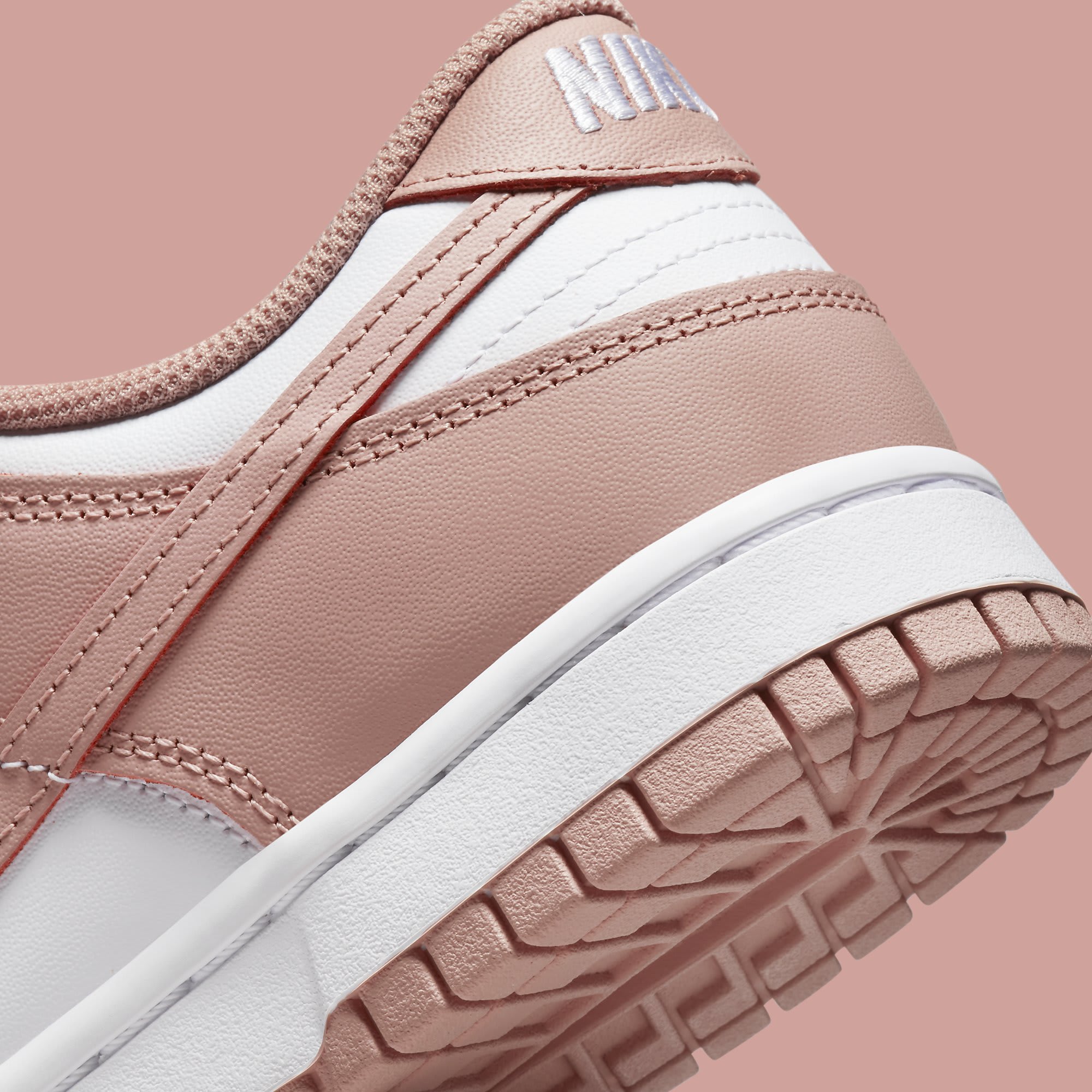 Who'd Have Thought It? Veilance's GORE-TEX Tote Bag Isn't a Hit
Far from alpine performance, Arc'terx's Veilance line's latest product is a GORE-TEX tote bag, and judging from the reactions, fans aren't all that pleased.
Arc'teryx, a brand that found its foothold in providing industry-leading functional apparel and gear tailored to the outdoors – hiking, climbing, skiing – has infiltrated the fashion industry, opening it up to new audiences while creating new points of entry.
While this new position may not have initially been by choice as it was thrust into the mainstream by the likes of Drake, the late Virgil Abloh, and his hard-shell tinkering via Off-White, Arc has taken it in its stride with the launch of System_A and its Jil Sander collaboration.
Through its high-end, city-focused Veilance line, it's kept somewhat of a niche presence in the industry for a while now, but due to price-based accessibility and lowkey branding, and hasn't achieved the same mainstream success as Arc'.
Arc'teryx's creep into fashion has been a point of contention amongst its community as some of the old guard and functional users feel it's diluting the brand, and, unsurprisingly, they feel a GORE-TEX shopper epitomizes this.
The bag (dubbed the Monad Re-System Tote Bag) has cropped up on the Veilance site, MATCHESFASHION, Browns, Selfridges, SSENSE, and FARFETCH is said to be "sustainably crafted in Canada from excess GORE-TEX PRO fabric."
It comes complete with a taped seam construction, two classic top handles, an open-top, waterproof lamination.
It's pretty hard to imagine any practical hiking scenario in which this bag would find use unless, of course, your local Tesco is situated up a mountain, or you're looking to bring your lunch back down from the Snowdon visitor center on a rainy day.
That being said, if it's making use of scraps that would otherwise go unused, what's the harm done?
If you've got a spare $200 burning a tote-bag-sized hole in your pocket, you can keep your bread and apples dry by heading over to the Veilance site now.
Burberry Taps Saks for a Very Drippy Capsule
We'd happily replace the blustery cold for some lukewarm spring showers right now, and it looks like Burberry and Saks would agree. The two icons in their own fields have linked up for the Burberry x Saks capsule collection which centers around classic Burberry prints made extra drippy in honor of Burberry's innovative outerwear heritage (shaped by rainy England.)
Take the Burberry monogram, for example, which has been updated in Black and Lagoon Blue, embellished with drip graphics from every edge. Elsewhere, staple sweaters, shirts, and hats built in Burberry's iconic Honey colorway are given new character with jacquard-woven raindrop motifs.
The Burberry x Saks capsule collection covers all sides of the wardrobe, ranging from hoodies to umbrellas. The real star of the show, though, comes in the form of a Car Coat. The legendary Burberry item lands in all-black ECONYL® with a cupro lining. A reengineered Burberry Horseferry logo — designed as though seen through a water droplet — decorates the back and chest.
Shop the best of the Burberry x Saks capsule collection below.
Want to keep browsing? Head to the Highsnobiety Shop for more products that we love. Highsnobiety has affiliate marketing partnerships, which means we may receive a commission from your purchase.
MCM And XOUXOU Are Keeping Your Hands Free
German fashion house MCM always pushes the boundaries when it comes to connecting new spheres and getting us to think outside the box. The brand's M'ETAVERSE was brought to life last year with its FW21 collection and its various category-expanding collaborations. According to Global Creative Officer Dirk Schönberger, the M'ETAVERSE is MCM's endeavor to create more immediate connections between the brand and its consumers by connecting physical and digital worlds and creating a space that people can access anywhere.
In the spirit of staying contemporary, a true MCM quality, and expanding on the idea of connecting the physical and digital and the indoor and outdoor, MCM has partnered with Berlin-based brand XOUXOU, a phone case and accessory company founded in 2015 by Yara Jentzsch Dib.
The two brands have joined forces to create exclusive phone cases for the iPhone 13 Pro and Pro Max. Made from premium matte silicone, the cases feature MagSafe technology for easy attachment and fast wireless charging. The cases, engraved with the MCM monogram, are available in two colorways – MCM's signature cognac brown with brass hardware finished in 18K gold plating and a classic all-black with stainless steel hardware.
The collaboration marks XOUXOU's first venture into the luxury market. Adrian Kozakiewicz, aka Insecthaus, and Lucia Leonce star in the accompanying campaign, which, as MCM explains, reflects the harmony that can emerge through the intertwining of the two seemingly opposite worlds of technology and nature.
Shop the collection here.