These New Nike Dunks Have Barbershop Details
Thus far, 2022's Nike Dunk previews have been made up of mostly traditional two-tone styles. Still, there are a few pairs on the horizon that switch things up like Clot's chrome-colored Dunk High. Joining the latter group is a non-collaborative Dunk Low expected to drop soon.
This Nike Dunk Low "Barbershop" pack includes both grey and black-based colorways inspired by the ubiquitous men's grooming shops. The theme is achieved through the use of numerous details scattered throughout the shoe, which is constructed with suede on the grey colorway and leather on the black pair.
Materials and base colors aside, the sneakers otherwise boast matching accents. They both use piping and threading at the heel in white, blue, and red as a nod to a barber's pole. The rear panels feature what appears to be a lasered pattern mimicking a hair design, while the dubrae on each shoe has been fashioned to resemble a clipper guard.
Both Nike Dunk Low "Barbershop" colorways are expected to release sometime during Spring 2022, although an exact date has not been confirmed. Check back soon for the latest updates on these.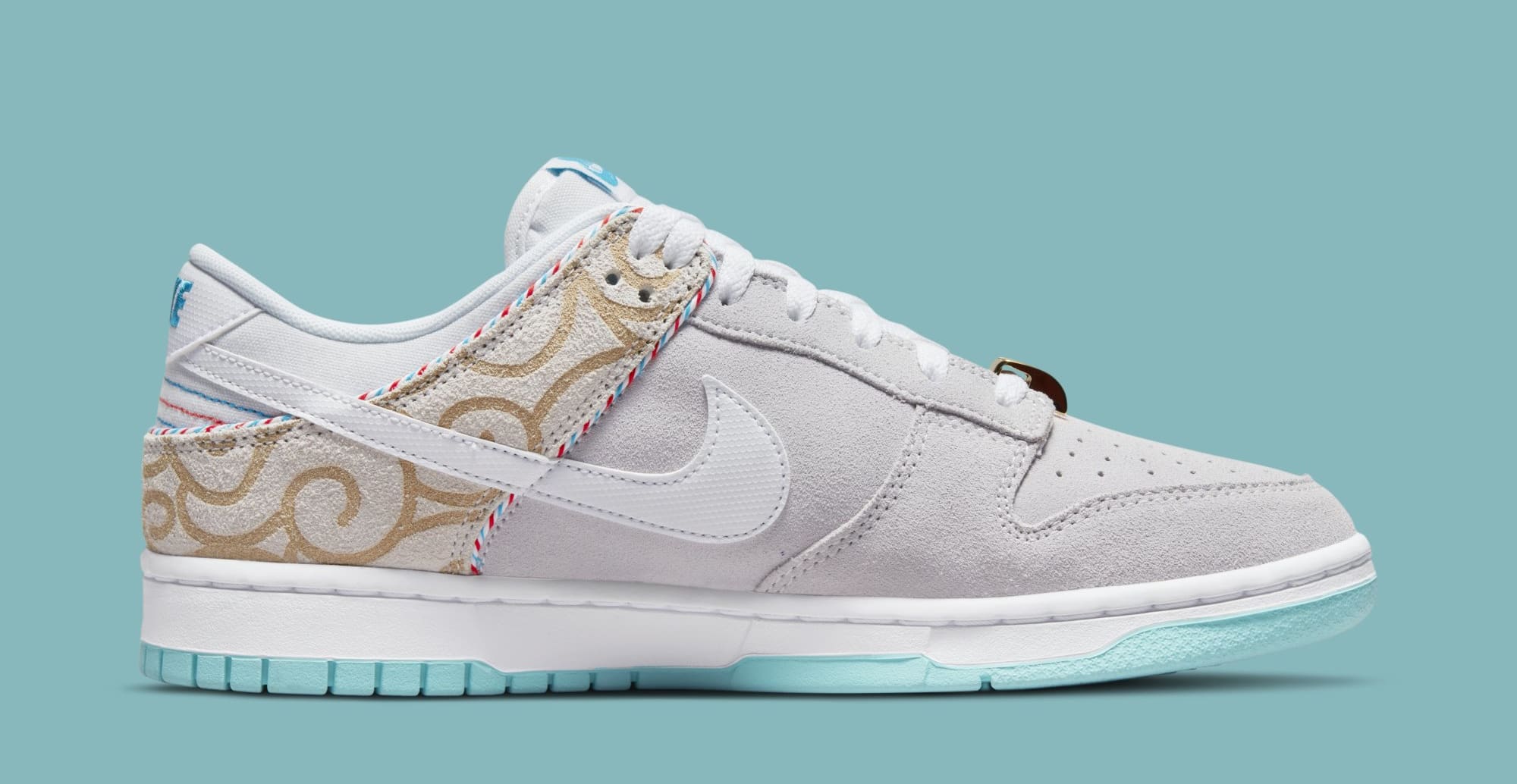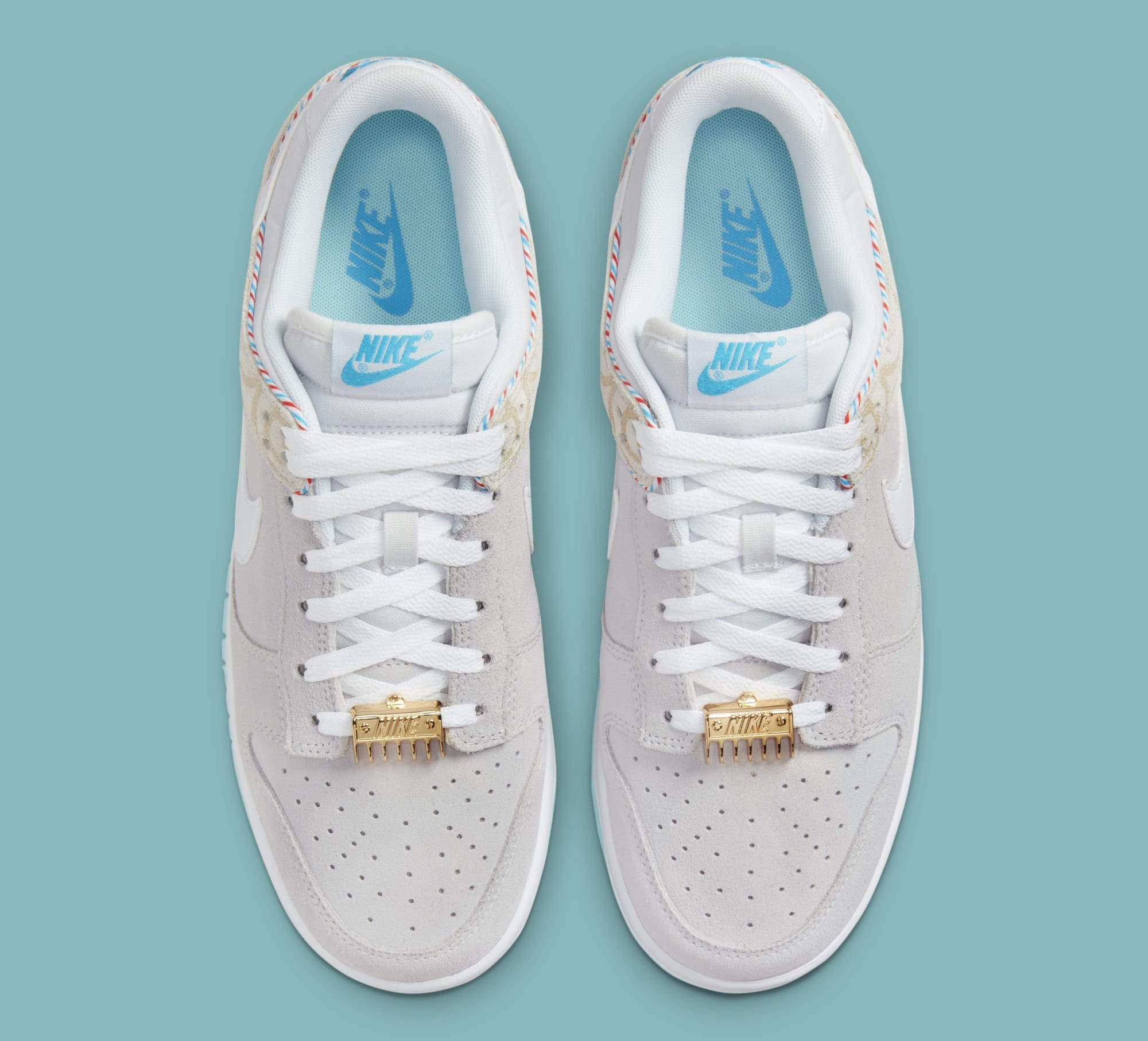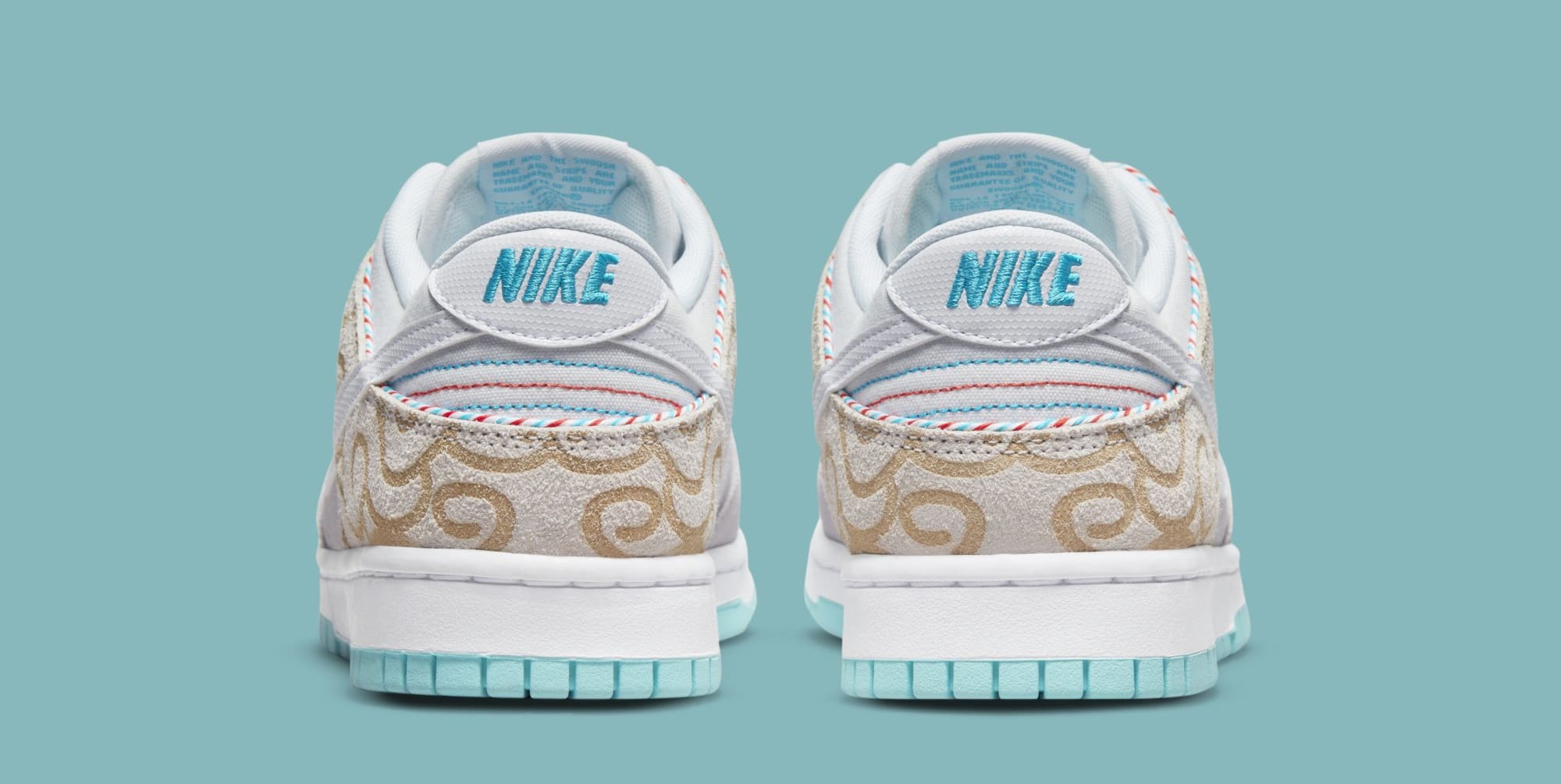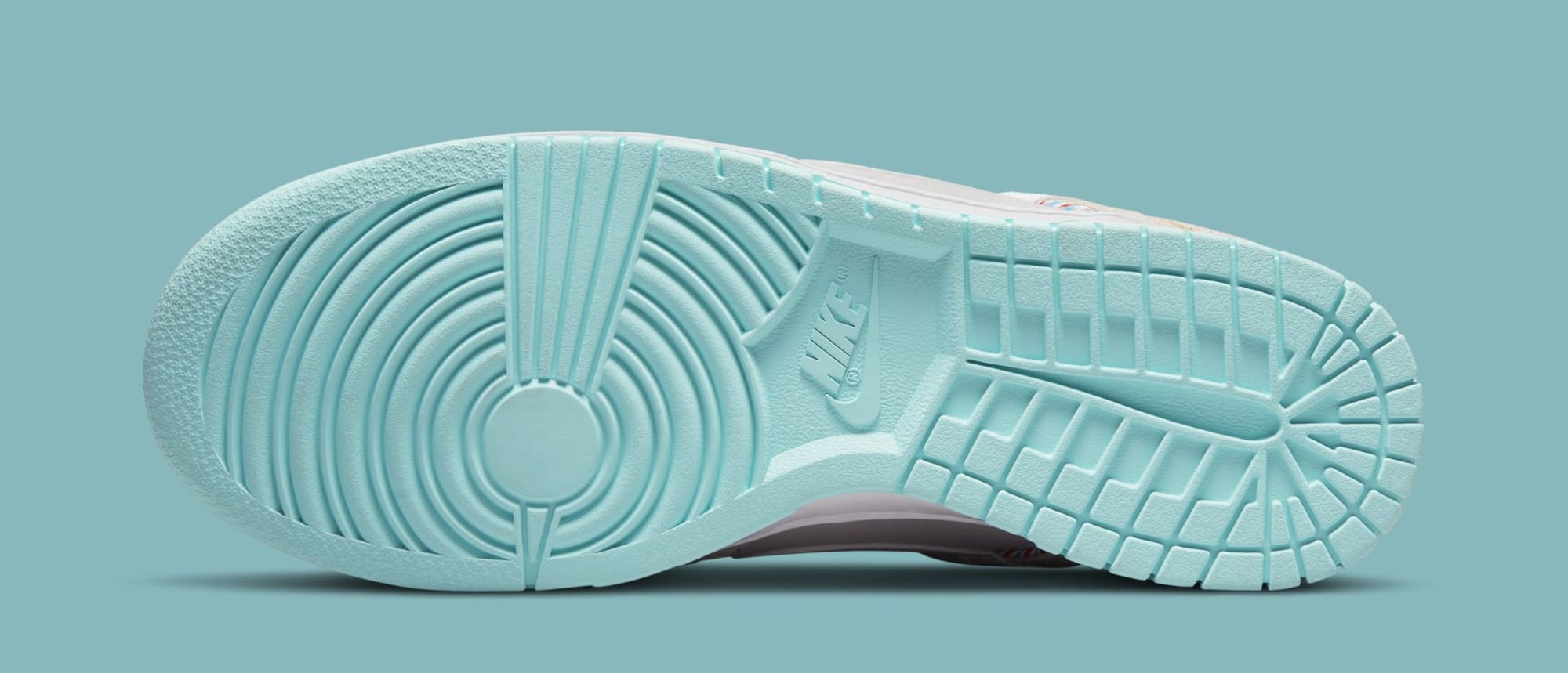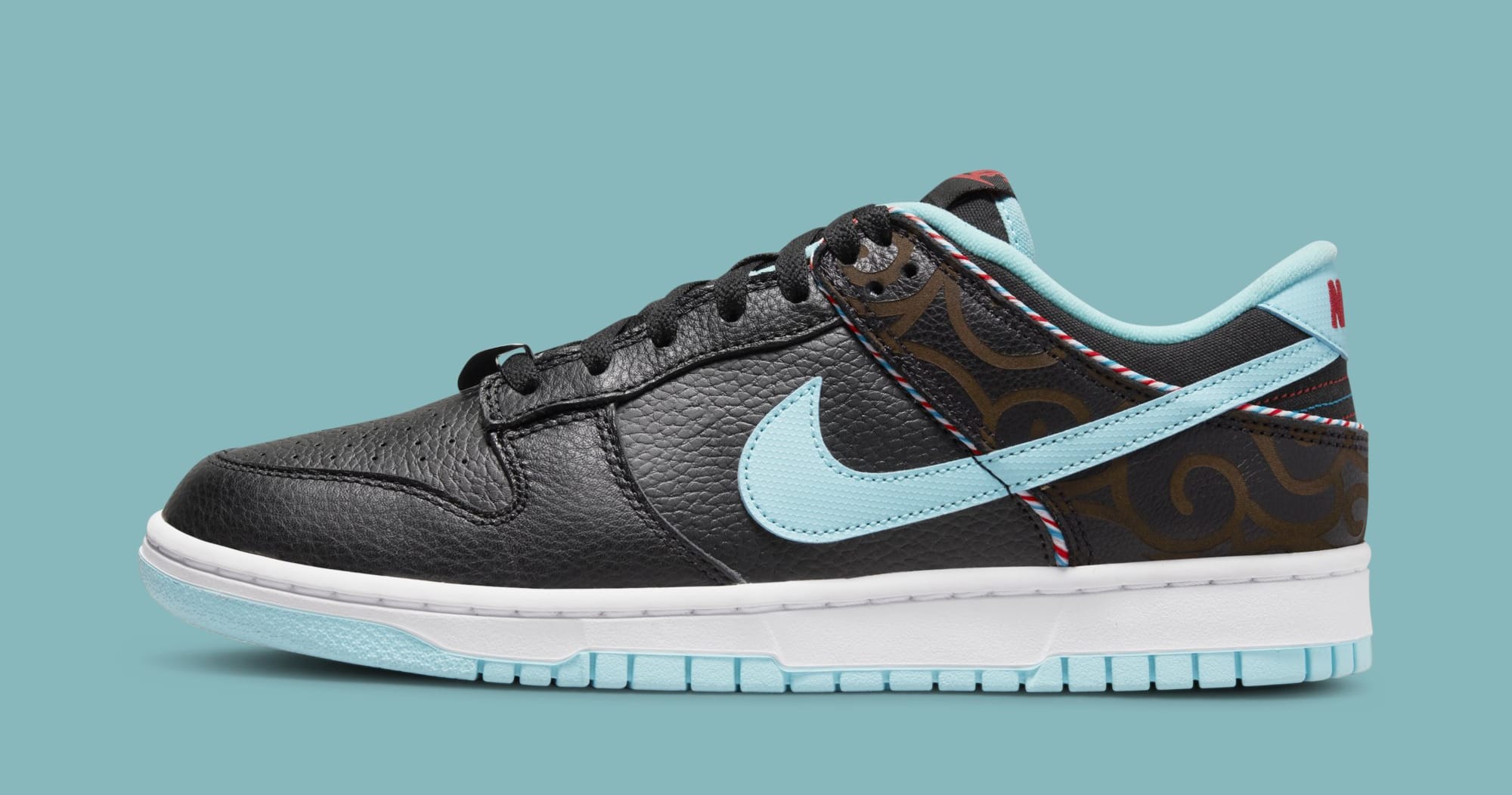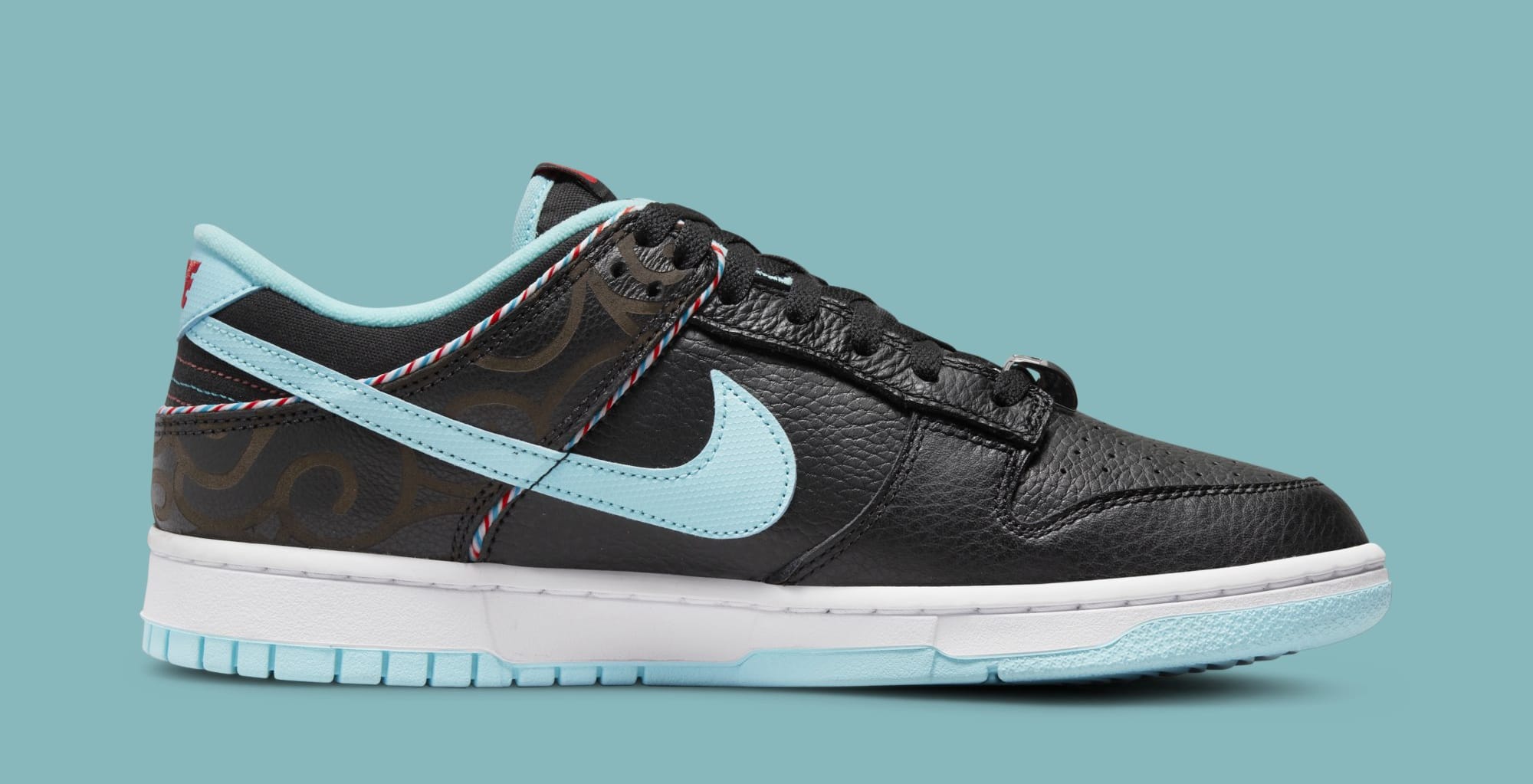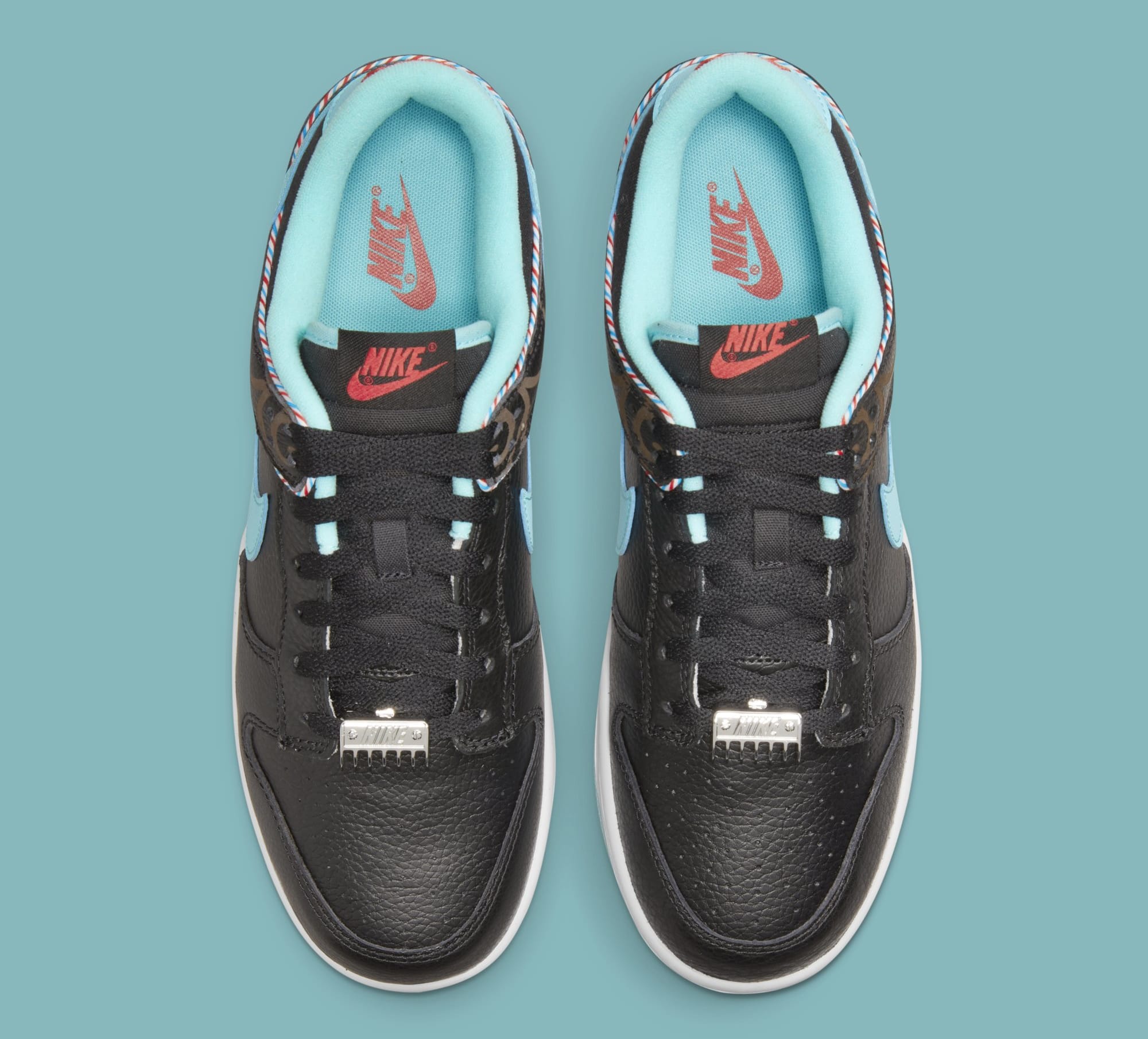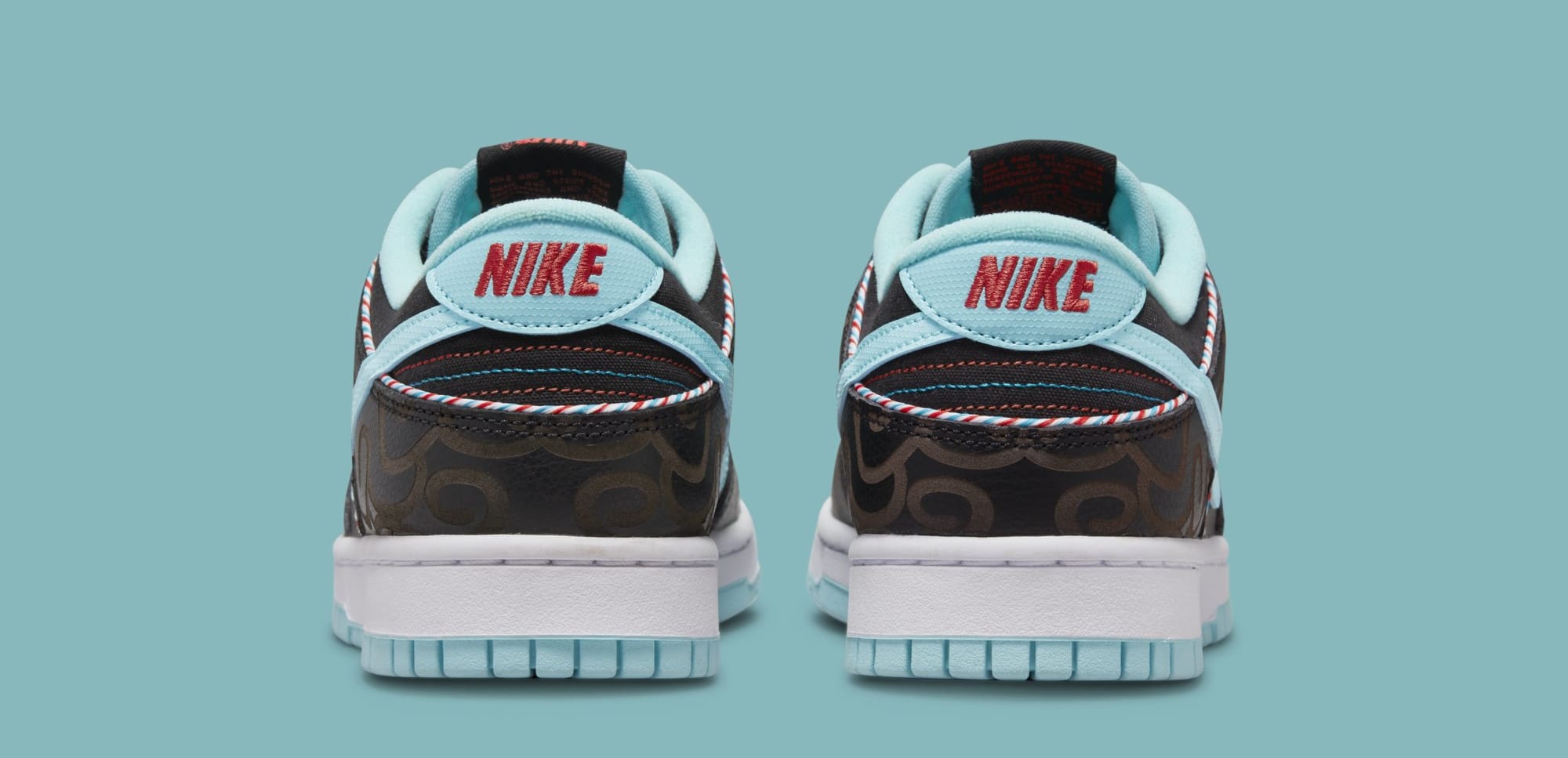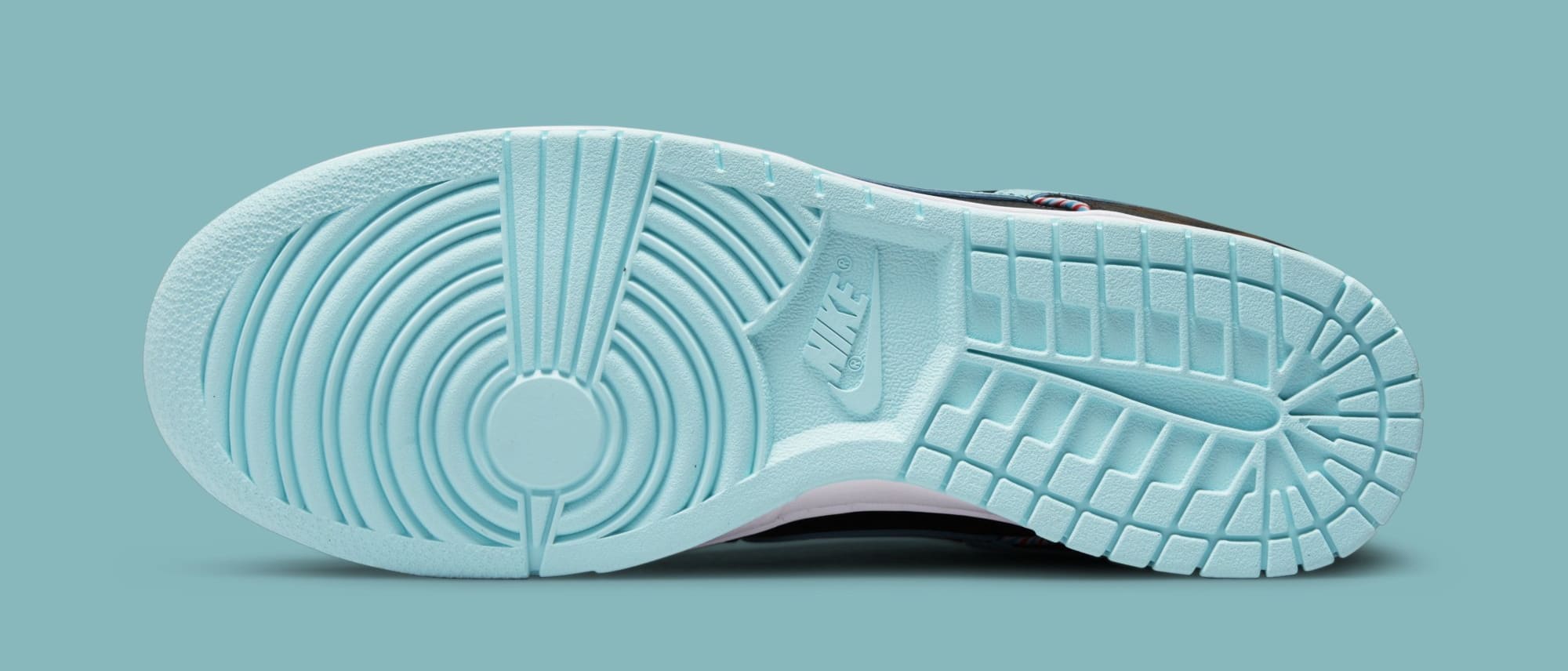 Live Life Modular With HH-118389225's FW22 Collection
Helly Hansen's HH-118389225 is set to become an even bigger, badder beast – at least, that's what the first look at its Fall/Winter 2022 collection would lead you to believe.
The way that HH-118389225 flipped the script on the historical perception of Helly Hansen without sacrificing the functionality and performance details that are so integral to the brand's DNA is nothing short of impressive. It achieved what for many has proven impossible – balancing heritage with forward-thinking, contemporary styling and innovation.
I was lucky enough to get a stronger understanding of what the aim of HH-118389225 was and what its modular design approach means for the future in conversation with Design Director Dorte Vedal and Artistic Director Graeme Gaughan late last year. Now, everything they mentioned is coming to life with the unveiling of FW22.
Stylized as HH-118389225-222 (222 for FW22), the lineup builds on the blueprint established in the inaugural 212 winter collection last year – updated color palettes for flagship outerwear pieces like the 3-in-1 Parka, as well as expanding on the core offering.
As you'd expect, modularity remains a foundation, so your current season Storm Hood will be interchangeable with pieces within the upcoming collection.
The popular reversible Puffa jacket, last seen in a striking yellow and deep black, returns in a bold orange remix of traditional woodland camouflage (with a green reverse side), while the existing black option now features a purple reverse.
Several layering elements such as a fleece and reversible vest offer additional layers of protection and utility, while the new Arc 3L Shell Pant provides a snowboard-inspired cargo silhouette to bring together full looks.
While you bide your time for HH-118389225 Fall/Winter 2022 collection to release later this year, you can shop current season products at stockists such as MATCHESFASHION, SSENSE, and LN-CC.
Y/Project: Jean Paul Gaultier Collab, Denim Boots & a Bold Balaclava
Over the past two years, I've found it hard to get excited about fashion. Perhaps it is the never-ending pandemic, or perhaps it is the copious amounts of releases, collaborations, and products that we're exposed to every single week.
Y/Project changed that.
The Fall/Winter 2022 schedule has been quiet this season, as a result of cancellations due to COVID, as well as production delays, and so on. Y/Project decided to go ahead with its anticipated show, and it was without a doubt the right decision.
Taking the audience into a big parking garage owned by DPD on a rainy night in Paris, the label's creative director Glenn Martens showcased a collection that has already been shared on Instagram stories everywhere with the caption: need.
Last year, it was announced that Martens would follow sacai's Chitose Abe as Jean Paul Gaultier's next couture collaborator, and the FW22 Y/Project collection gave us the first glimpse at what will be a stellar partnership.
Using some of JPG's most iconic prints, Martens created slip dresses, suits, tank tops and more, combining colors with Y/Project's signature experimentation. Purple mixed with green, blue mixed with pink, and simple black-and-white – it was all there!
In addition to the collaboration, we of course saw an abundance of denim (even some denim-clad boots), which is to be expected as Martens is also Diesel's new creative director. He's a busy guy, to say the least.
Playing with shapes and textures, Martens showcased everything from a duvet-inspired puffer jacket, to a colorful jacket-scarf-balaclava look, and everything felt nothing short of exciting. Personally, the huge metallic earrings, structured scarves, and the Tabi-inspired shoes were favorites.
When it comes to makeup, the models were clean-faced, but with a simple addition of some white mascara, which created an eye-catching element that didn't distract from the clothes themselves, but added another exciting element.
Glenn Martens' Y/Project has always been great, but the Fall/Winter 2022 collection was truly something special. Who would've thought my love for fashion would have reignited in a DPD parking garage? Not I, but when it comes to Martens, the designer can do anything.
Balenciaga has decided to honor Dubai and several other cities as part of its new sneaker collection

Balenciaga has recently launched a new collection, and it's a list of cities that have played muse for the brand! Yes, that's right! Launched along with a sensational new campaign, we're talking about the Balenciaga Cities Series.




Featuring products inspired by local and tourist loyalty to certain cities, the Cities series includes totes, caps, shirts, Furry Sandals, bombers, and hoodies featuring multiple letterman designs. It is designed as an urban location-based line, with the campaign showcasing people in transit on the London Tube.


The cities that are featured include Aspen, Beijing, Berlin, Busan, Chengdu, Dallas, Dubai, East Hampton, Hong Kong, Las Vegas, Los Angeles, London, Macau, Miami, New York, Paris, Rome, Saint-Tropez, Seoul, Shanghai, Tokyo, and Venice. Further, the collection is available exclusively in Balenciaga stores located in the cities covered, with the Paris-themed Cities pieces and Phantom sneakers being available worldwide.


Alongside it, the brand has also launched a new addition to its Objects line- a reusable porcelain coffee cup featuring a varsity-style logo representative of the store at which it was purchased. It will be available in 25 cities, including Bangkok, Beijing, Changsha, Chengdu, Dubai, Florence, Hong Kong, Kuala Lumpur, Kuwait City, Las Vegas, London, Los Angeles, Melbourne, Miami, Milan, New York City, Paris, Rome, Seoul, Shanghai, Singapore, Sydney, Tokyo, Toronto, and Venice.


Care to shop your favorites from the Balenciaga Cities series?
[Via: nss magazine]